Lexan Solid Polycarbonate Sheets Distributor India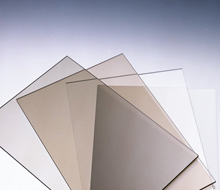 Lexan sheets from SABIC Innovative Plastics are extruded from Laxan resin giving them a combination of features that most other plastics can only dream of. These sheets are available in variety of profiles, surface textures and shades, Lexan Solid Sheets combine unbelievable strength, excellent clarity and designing flexibility along with other properties inherent to over the past decade.
High Impact Strength
Lexan sheets offer an extremely high impact resistance (upto 250 times that of glass and 30 times that of acrylic) making it virtually unbreakable. These are rated at an impact energy of >200Nm and qualify for the highest performance rating for security glazing as per various International standards.
Light Transmission
Lexan sheets allow 40%-90% (translucent or transparent) light transmission making it perfect for skylight/canopy application. These sheets made from UV-stabilized Lexan resin ensures that the light transmission can be maintained over many years even under direct sunlight.
Design Freedom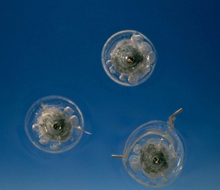 Lexan sheets can be installed with a curve under stress. The flexible sheets lend themselves to unique designing for various applications such as skylights, canopies, walkways, etc.
Fire Performance
A limited oxygen index of 25 makes Lexan sheets self extinguishing and non-propagating. These sheets have been given the highest rating for any thermoplastic glazing material by various regulatory bodies world over.
Weather ability
Lexan solid sheets have proprietary UV protected surfaces giving excellent durability to outdoor weathering.
We are headquartered in New, Delhi with branches in Mumbai, Maharashtra and Vadodara, Gujarat. Due to our warehouse locations in these strategic locations, we are able to supply Lexan Solid Polycarbonate Sheets in these near by states.
Hyderabad, Telangana
Andhra Pradesh
Bangalore, Karnataka
Chennai, Tamil Nadu
Bhubneswar, Orissa
Shimal, Himachal Pradesh
Chandigarh Punjab & Haryana
Jammu & Kashmir
LEXAN Solid Sheets:
Products
LEXAN™ 9030 / 9034 / 9030 TG sheet
LEXAM™ FR – UL 94 V2 clear sheet
LEXAM™ EXELL™ - D ST – textured sheet
LEXAN™ 2 - side UV protected sheet -
EXELL™ - D, XL102UV sheet
Standard Colors
Transparent: Clear
Standard Sizes
Sheet size: Width: 1220mm, 2050mm
Thickness: 0.75mm – 12.0mm
(thickness range may vary per product)
LEXAN High Abrasion Resistant Products
Products
LEXAN™ MARGARD TM sheet – 2 side coated MR 10, MRX
LEXAN™ MARGARD TM sheet – 1 side coated MR51, MR101LG,
LEXAN™ MARGARD TM sheet – high 0Q 1 side coated – HLG5, HLGA3
Formable LEXAN™ MARGAEDTM sheet – FMR5XT, CTGXTAF, MRFAF
Standard Colors
Transparent: Clear
Standard Sizes
Sheet size: Width: 1220mm, 2050mm
Thickness: 0.75mm – 12.7mm
LED DIFFUSOR SHEETS:
Products
LEXAN™ UV protected sheet – SGC 100, SG410, SP24
LEXAN™ Optical Bright sheet with LED light hiding power: SG305-ob, EXELLD-OB
Standard Colors
Opal White
Standard Sizes
Sheets and coils/spools available
Thickness: 1.5mm – 6mm
LEXAN EMBOSSED SHEETS:
We can provide all customers with corrugatted sheets matching any type of profile.
Products
LEXAN™ Sinus corrugated sheet
LEXAN™ Greca corrugated sheet
LEXAN™ Big Six India corrugated sheet
LEXAN™ Custom corrugated sheet
Standard Colors
Clear, Opal White, Bonze
Standard Sizes
Width: 910mm; 1050mm, 1260mm
Length: upto 6000mm
Thickness: 0.8mm – 2.0mm